Seamless CRM Migration from
Salesforce
Pipedrive
Zoho
Microsoft
name it..
With a Professional HubSpot Partner
Get professional expertise onboard to help you with smooth CRM migration. Clean data, optimized processes, and zero impact on your business performance are one of the greatest benefits of human-assisted migration.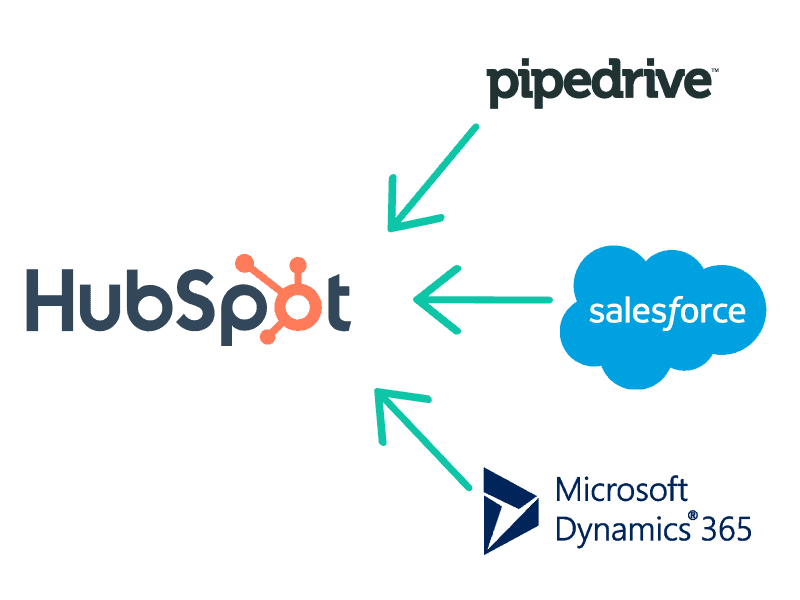 Why companies migrate CRMs?
If you want your business to expand, it is absolutely essential that you have a CRM that can grow with you. CRM helps your business move forward, so it should not generate complications and slow you down. Underperforming CRM is a sign that it's time for a change.
The right CRM can boost your sales significantly, but you must choose the matching "buddy" for your business needs. If you don't feel that CRM is your business's best friend and the whole team is complaining, something may be wrong.
1. You've grown, but your CRM hasn't
First things first, CRM should grow with your business. It is crucial that CRM complements your business, not slows it down. So if you feel that CRM is making your business more difficult, it's time to act.
2. You don't have a clear sales improvement
One of the reasons why companies use CRM is that it significantly increases their sales and improves overall sales processes – using a CRM, companies can increase sales by 29 % and sales team productivity by 34 %. Not in your case? Act now!
3. Your CRM provides a bad user experience (UX)
One of the most important factors when choosing a CRM is how it makes you feel and what you experience while using it – basically, how user-friendly it is. Up to 86% of prospects mark user-friendliness as their most important factor in choosing a new CRM system. How is yours?
4. Your CRM is not mobile-friendly
The world is fast and we are constantly on the move. Thus, it is crucial to have a CRM on hand at all times. If your employees are traveling somewhere, for example, for a business meeting, and they need to take a look or record some data quickly, they need to have access to the CRM via mobile. Can your team do it?
5. You receive little or no support from your CRM provider
You need help from your CRM provider from the very beginning. It all starts with a proper onboarding process that is absolutely essential if you want to make the most out of your CRM. If your provider plays dead, you should act.
When it comes to price, ask yourself one question. Does the price for your CRM match what you get from the CRM? Maybe you're paying too much and getting limited features or have to costly adjust them to your needs. Or you are getting too many features, so many that you can't use them effectively. One way or another, neither situation is ideal.
Does any number sound familiar?
If you find your business struggling with some points listed above, get yourself ready for the CRM switch! The whole process is definitely not done with a snap of the fingers and it can take a week but also several months.
If you want a smooth CRM migration that won't threaten business performance, you need to get professionals on board for this challenging task.
Parts of every CRM migration process
Autoarti is HubSpot Gold Solution & Implementation Partner. We know what it takes to migrate CRM systems.
Let us guide you through the whole process, so you avoid common traps and don't lose productivity.
CRM migration checklist for free
We packed Autoarti specialists' experience into a checklist that will take you through all the necessary steps for a successful CRM migration.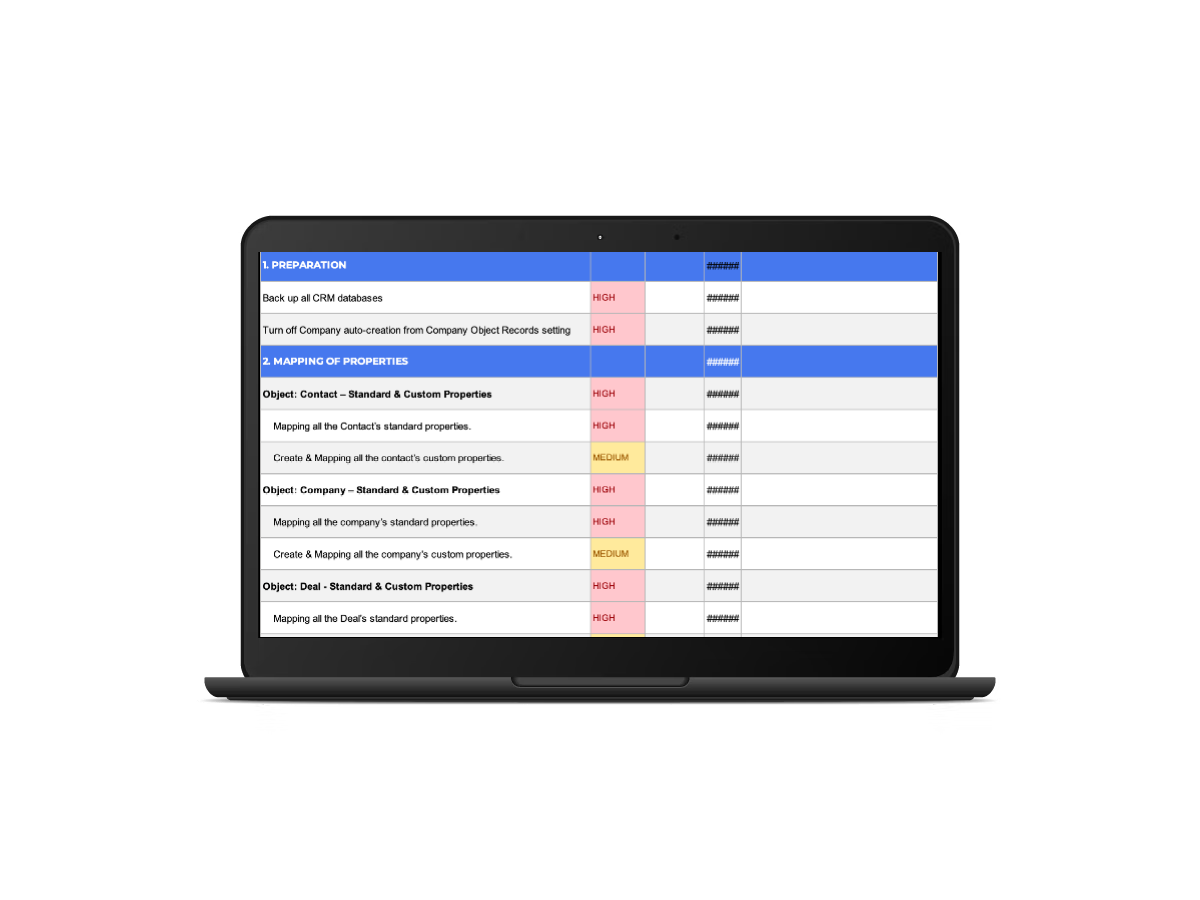 You are only 23 days far from your new CRM
Milestones of every successful CRM migration
Why migrate with Autoarti?
Thanks to our passion for technology and data we are one of the fastest growth European HubSpot partner.
Human-assisted CRM migration with a professional partner is the superior way to migrate CRM systems.
It's the preferable choice for companies that are highly dependable on advanced CRM features and marketing or sales automation.
"Our decision to migrate from Salesforce to HubSpot started bringing fruits earlier than we expected, so we are now recreating our website in the HubSpot CMS to enjoy its advanced features. Thanks to Autoarti that helped us smoothly swap core systems without any other than positive impact on our business performance."
Vladimír David
CEO, exclusivetours.com
Our case study of CRM migration
Exclusive Tours smooth migration from Salesforce to HubSpot
Our client started to look for a modern CRM alternative with hands-down and friendly UX, allowing users to set up almost everything without hustle. The main requirements were supporting multi-language content creation and replacing existing Salesforce & Mailchimp platforms with an all-in-one solution.
Most frequent questions about CRM migration
Consult with us for any of your thoughts or worries. We will explain all the steps and help you out with everything that successful migration needs.